Out of nowhere I whipped up these doggy beds this afternoon and they are already getting some serious sleep time! My sweet JRT's, Riff & Shelby, are by my side constantly (and I mean CONSTANTLY). That means that I always have 2 buddies sleeping around my feet when I'm in my craft room working on something. The last few months, they have both taken a liking to sleeping on anything that's fleece. So a month or so ago I purchased a 2 pack of those super-cheap thin fleece blankets at Wal-Mart for about $3. I specifically bought them in chocolate brown so they would blend in with my living room decor. One is there and the other I cut in half and had thrown in my craft room. That means it's been first come-first serve on the fleece in there.
This morning Riff was left out and looking for something soft to lie on. I remembered a large section of super soft material that I bought once with the intention of making a baby blanket for a friend. That never happened and never will, so I threw it on the floor. He fell in love so I decided to turn that and the brown Wal-Mart fleece into beds for them...just for the craft room. :) (Any other time they are snuggled up beside you on the couch.)
I just folded them in half, stitched around 3 sides, then lightly stuffed with poly-fil before closing them up. Neither fabric needs to have a finished edge, so it was super quick.
They both like to dig around and make their blankets "just right", so the uneven poly-fil works perfectly. These cost next to nothing and no one gets left out of a soft place to sleep now in my craft room. :) Strangely, they even inadvertently almost match!
I like how easy they were and how happy my puppers are!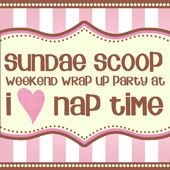 Thanks for stopping by!