I've been wanting to make myself a large bag for so long! I always end up making bags for other people, which I totally enjoy, but then never get around to my own. I just want it for "whatever"...weekend trips to visit family, a few library books...just a general "whatever" bag. Can you tell I'm great at coming up with unique names? ;) I've made lots of purses, but never a large bag, and I love how this turned out.
Super simple to make...basic bag really...nothin' fancy. I fell in love with this fabric while working on a purse for my MIL, so I bought extra for the day when I would have a chance to use it for myself. This one has a snap closure. They are just too easy to use to pass them up!
I guessed at what measurements I wanted and went with the following:
Body: 20" x 18", with 4" boxed corners
Interface slightly smaller all the way around
Snap closure: 3" x 6"...and it's actually right :)
Straps: 4" x 26" (with interface as well)
About a 1/2" seam allowance. I used a double-row of stitching on the straps and around the top, just for something a little different.
I didn't add any pockets to this bag...not sure why...just didn't this go around. I think I'm going to make a little fold-over wallet to store my running library "to get" list.
I really like how it turned out! Whatcha think?

Now can someone please teach me how to "ease in a sleeve"?! (Tee Hee) But sadly, I'm not kidding.
I just.don't.get.it. There must be something missing in my brain for it!
Oh well...this AG doll robe might be lying in a half-finished state for years to come. :)
Thanks for stopping by!
I'm linking up to these great parties: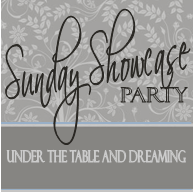 Fingerprints on the Fridge...Feature Yourself Friday